Shopping Cart
Your Cart is Empty
There was an error with PayPal
Click here to try again
Thank you for your business!
You should be receiving an order confirmation from Paypal shortly.
Exit Shopping Cart
Loose Leash Dog Walking - Newlands / Johnsonville, Wellington.

Walks @ Local Streets, Parks, Reserves, & Dog Parks
Dogs On A Loose Leash in Newlands
7.40pm Sunday night.
Just got back home from walking the dogs...and got soaked (again)
ten minutes from home! Murphy's Law.
Was rather enjoying the quiet, peaceful nighttime walk,
spending one on one time with my dogs... untill the rain hit. Darn. 
 Thank goodness for Dehumidifers, shoes should be dry by the morning.
Had an enjoyable afternoon reading "Flash" by Joyce Stranger,
about a boy and his collie pup set in Scotland. Very moving.
 This book was one of the 5 dog books I managed to get a the recent
Monster Book Fair Johnsonville. Big Paws Up to the Johnsonville Rotary
Club and Life Education Trust.
 Another title I have been dipping into is "The Reform School Handbook
DELINQUENT DOGS by Tony Wilkinson.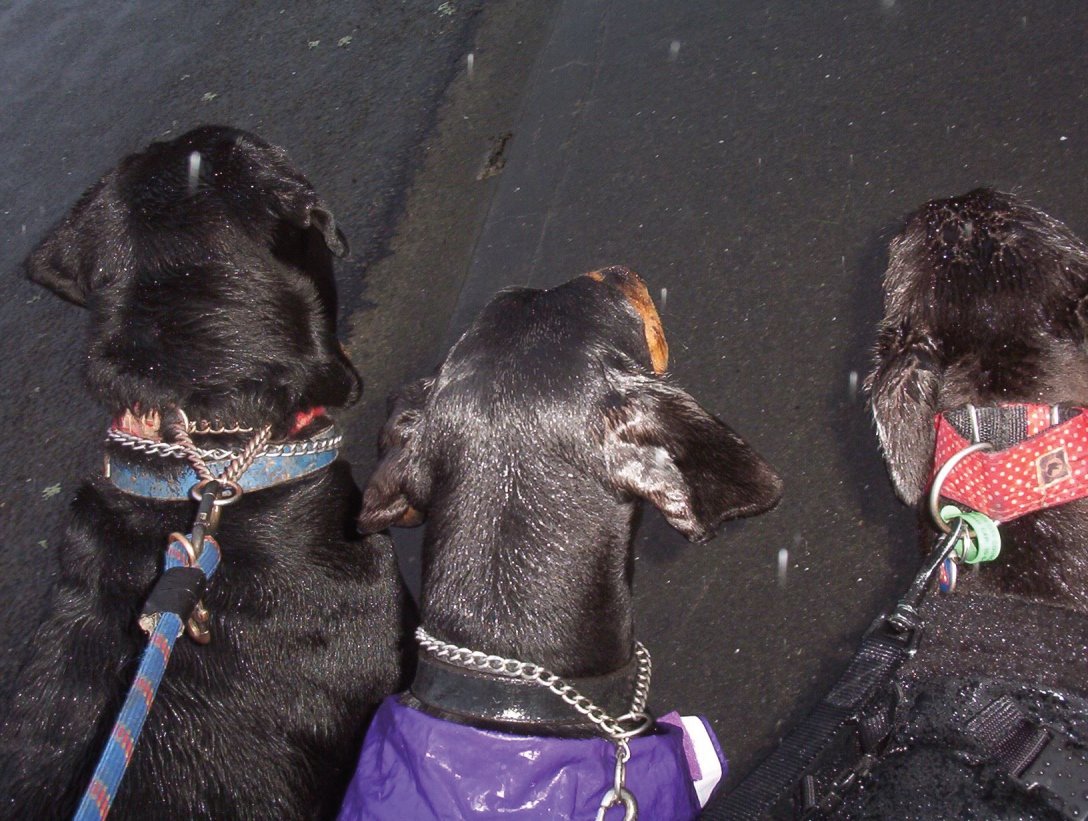 < checkout the photo (rain on the lens)
dog walking in the
rain,last Thursday,
little Miss geyhound cutey in her
fluffy collared Black doggy rain coat
(red pokadot collar)
Mr Doby in his Purple dog rain coat.
(centre)
& LH side "Miss Rain doesn't bother me"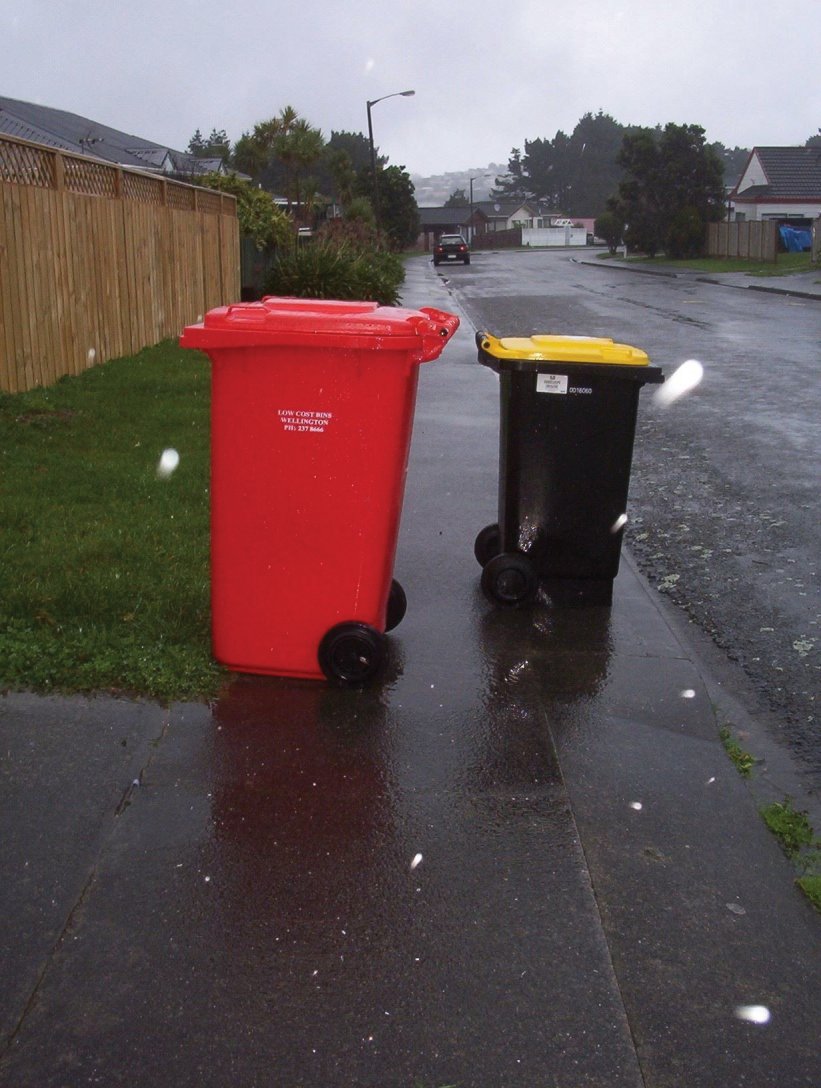 < Pet peeve,
Wheelie bins blocking the footpath
(also last Thursday 21st June)
WCC Recyling Bin out....Thurs?
Also last Thursday I attempted to  take some photos of a family of
5 Pukeko's feeding in the rain, (NZ's Purple Swamp Hen)
but failed. have to try again at a later date. Watch this space.
Penny,
the Dog Walker
Loose Leash Dog Walking
P.S. redevelopment off the old Newlands Park Auto site is going ahead in leaps and bounds. Unfortunately its meant the loss of the plantings by the round about, heres hoping that these can be replaced or even bettered when the work is finished!
The council staff who worked on these planting must be Really Gutted! Big Paws Up Guys!

We, the Dogs that is, were a little worried about the first day of the new kerbside recycling service. We were expecting to find recycling wheelie bins & bags in the middle of the footpath instead of at the curbside. When we are out taking a dog walk we can get one eyed about anything blocking our progress, you know how it is.... things to see, places to go, pee mail to read, dog parks to visit.... important stuff to a dog! Anything at all that gets in our way or impeeds our progress....
 Sometimes my dog walker says "go right" and I mix up my left paws with my right, and I go left.... and my smart arse dog walker laughs and says "no your other right" and has to stop and untangle my lead from around the wheelie bin or even back me up...
 Sometimes I just want to jump over the green bin instead of mucking about going around, but that doesn't always work out to well! see photo >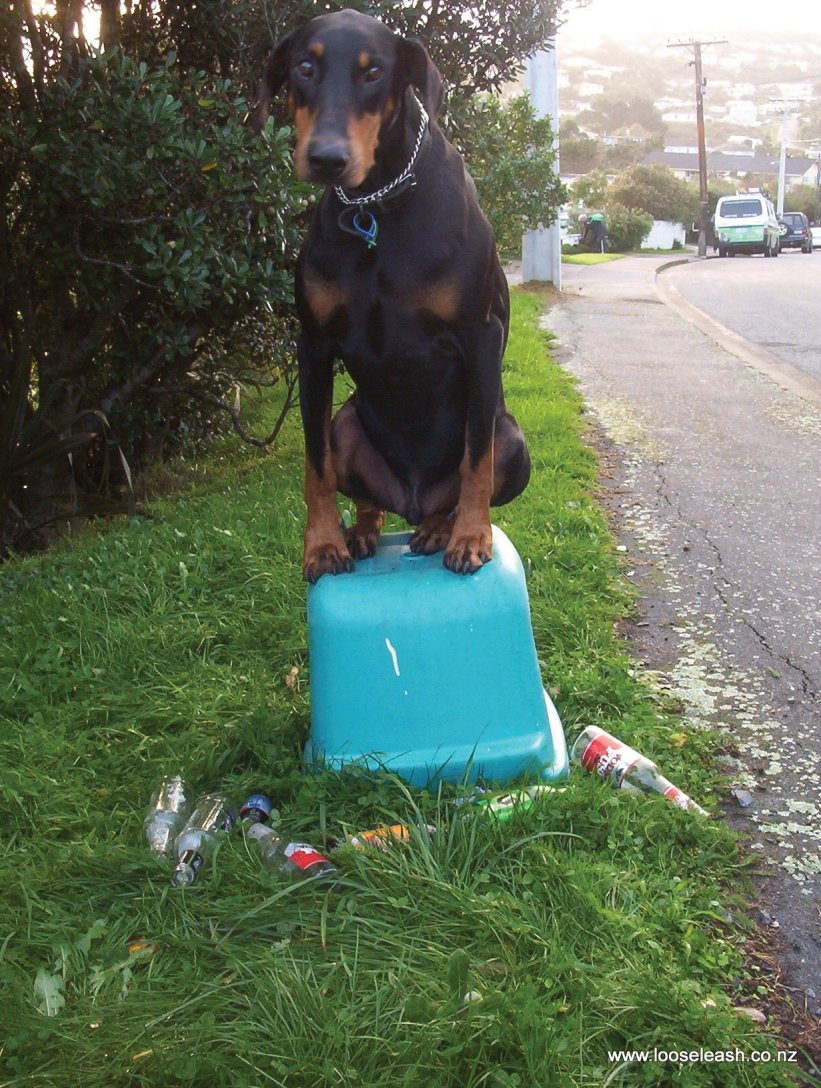 So we dogs were quite relieved not to find very many bins at all blocking the footpath, well done everybody! A BIG Paws Up from us Dogs!
                                                            Signed " the Dog"
also known as O.B.1.
Didn't he do well, for a dog? You should have seen him using the keyboard, he kind of had to type with one toenail as his hairy paws are way to big for the keys!
 Good Dog! Well Done Boy!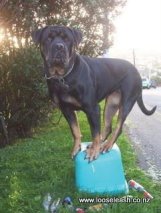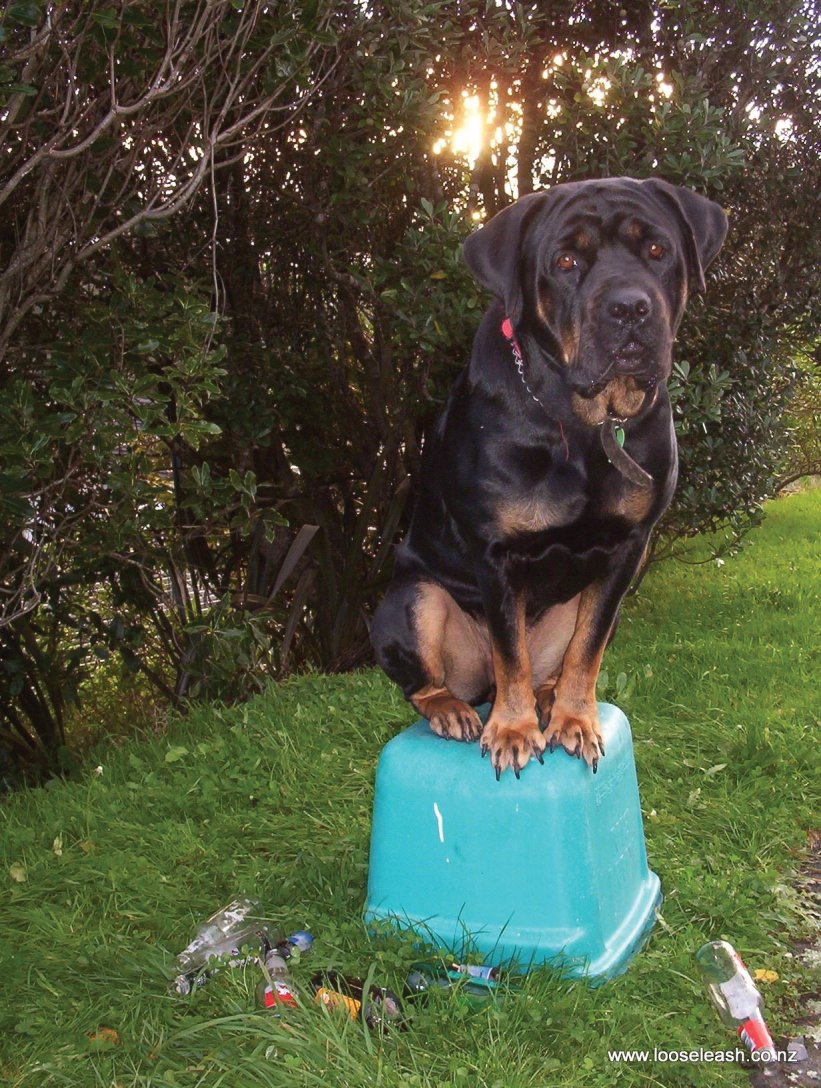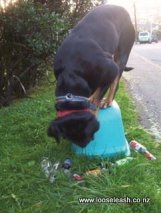 Penny the Dog Walker
 Loose Leash Dog Walking
/