Shopping Cart
Your Cart is Empty
There was an error with PayPal
Click here to try again
Thank you for your business!
You should be receiving an order confirmation from Paypal shortly.
Exit Shopping Cart
Loose Leash Dog Walking - Newlands / Johnsonville, Wellington.

Walks @ Local Streets, Parks, Reserves, & Dog Parks
Dogs On A Loose Leash in Newlands
| | |
| --- | --- |
| Posted on August 9, 2015 at 7:37 PM | |
From the Wellington City Councils Capital Canines Newsletter - October 2014
 "Capital Canine News – a newsletter for registered dog owners in Wellington. Designed to keep you informed about dog registration, Council dog policy, activities for dogs in the city, and to provide you with tips about caring for your pet.
Have your say on plans for dog areas.
As part of a new plan for managing some suburban reserves, the Council is seeking comments on the idea of relocating the dog exercise area at Ian Galloway Park in Wilton next to the bike track and skate park.
 This may also become a fully fenced dog area".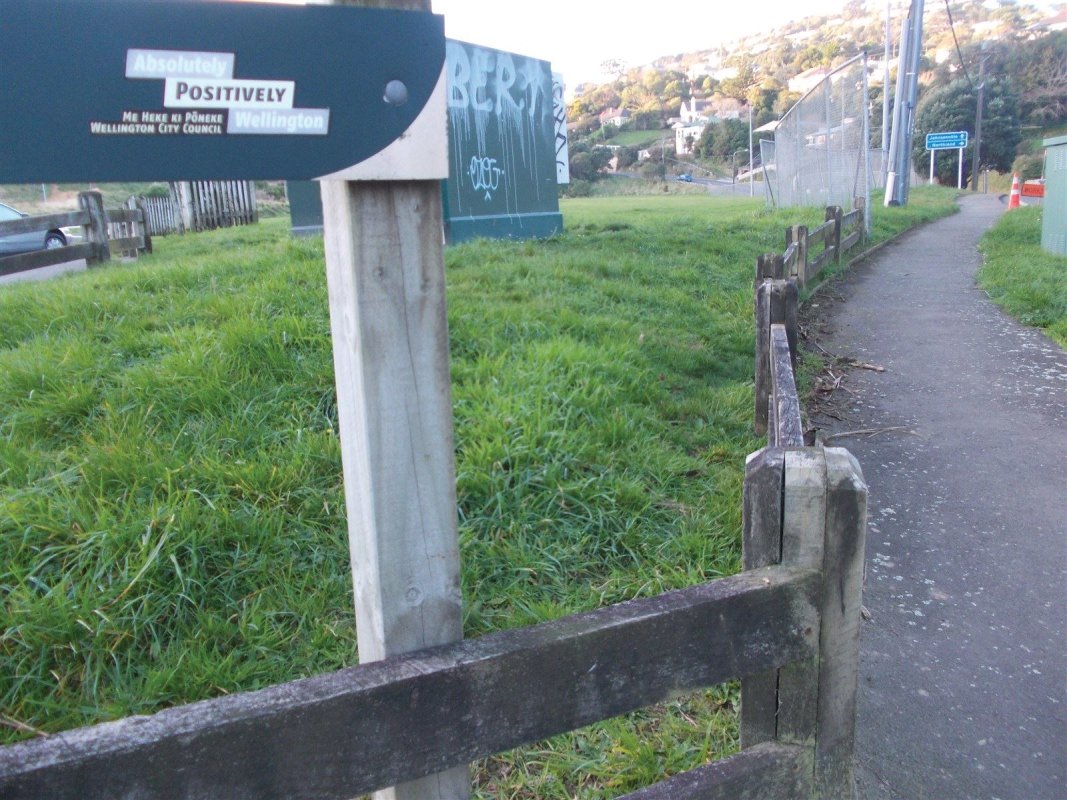 Above photo view north, Curtis Street / Wilton Road on the right.

 Roadside Fence upper right of photo   :) - Penny 








































Photo view towards the northeast from the Car Park

 Roadside fence can be seen alongside Wilton Road. - Penny




















































This photo gives a better idea of the length of the proposed

relocated Dog Exercise Area. - Penny

 

The WCC Continues "We are also considering installing a fully fenced 

dog exercise area at Sinclair Park in Houghton Valley between the school and the play area. 

This would be subject to external funding and making sure other park users have easy access through the park. Consultation on this runs until December 5, 2014."




And ...

 From the Draft Suburban Reserves Management Plan 2014 3.3.3 Dog exercise areas                                        page 56 

Ian Galloway Park




"There has been discussion around relocating the dog exercise area in Ian Galloway Park to the adjoining larger training area to the north.

The site has existing fencing that could be extended.

The site has the potential to be a fully-fenced dog exercise area. There are opportunities to fund this with support from the wider community.

Action - Relocate the dog exercise area within Ian Galloway Park."




(Photos are Penny's taken 20th June 2014).




Updates to Follow...  




 Like and Follow to see Photos of Dogs at Play !

Categories: Dog Exercise Area, Dog Park, Dog Park Wellington North Fully Fenced, Dog Proof Fence, Fully Fenced Dog Exercise Area, Fully Fenced Dog Park, Off Leash Dog Exercise Area, Woof Woof Ruff Dog Exercie Area

0

/